Steinway Piano Gallery
Calgary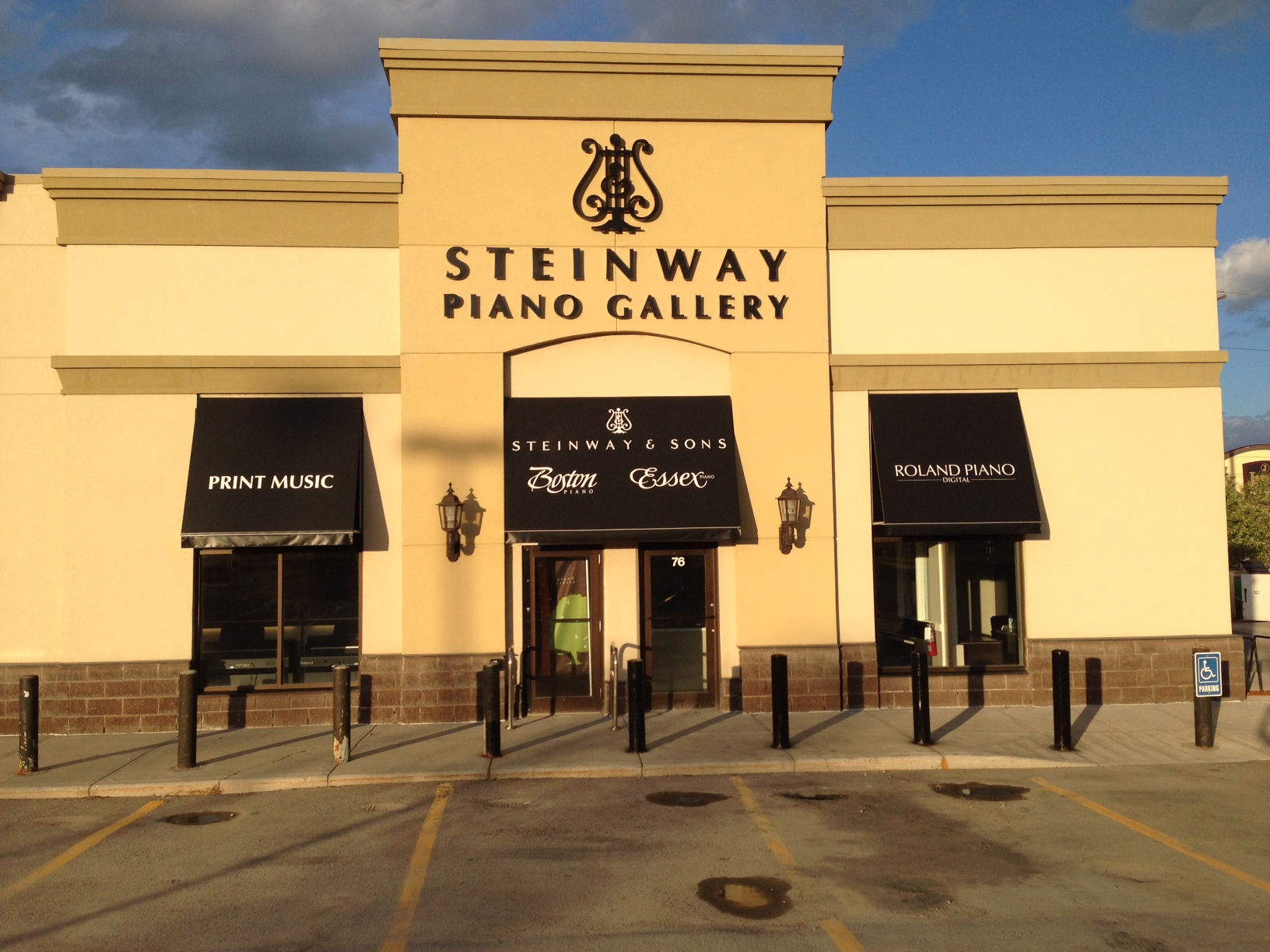 Welcome to Steinway Piano Gallery Calgary, we are the exclusive representative for the Family of Steinway Designed Pianos and Roland Digital Pianos for the Greater Calgary Area.
For over 160 years, Steinway & Sons has been handcrafting the world's finest pianos. We invite you to visit us and experience the entire Family of Steinway Designed Pianos including Steinway & Sons, Boston and Essex upright and grand pianos as well as award winning Roland digital pianos. Our pianos come in a variety of sizes to accommodate all musical tastes and budgets. We also offer an incredible selection of designer styles and finishes including limited editions and one-of-a-kind instruments to complement any decor.
Steinway Piano Gallery - Calgary
76 Heritage Gate SE
Calgary, Alberta T2H 3A7
Canada
Main: (403) 460-7888

Store Hours
Monday - Saturday

10:00 am - 5:00 pm

Sunday

12:00 pm - 5:00 pm
All of our instruments are impeccably prepared by Steinway trained technicians and include our exclusive Steinway Piano Gallery "Red Carpet, White Glove Service". We also have an incredible fleet of Concert and Artist instruments available for your piano events.
Whatever type of piano you need; a grand, upright, digital or player piano, you will find your dream piano at Steinway Piano Gallery Calgary. In addition to our fine selection of new instruments, we also offer pre-owned pianos that often include pianos from Steinway, Boston, Essex, Yamaha, Kawai, Schimmel, Bosendorfer, Bechstein, Petrof, Heintzman and more!
Steinway Piano Gallery Calgary is a division of Tom Lee Music Canada, who has been representing Steinway in Canada since 1978 and is the exclusive representative for the Family of Steinway Designed Pianos for British Columbia, Greater Calgary and Greater Toronto Areas. Tom Lee Music is well known for their exceptional service and strong support of the local music and education community and have been the recipient of many awards including the prestigious Henry Z. Steinway award, Consumer's Choice for Business Excellence Award (1999 – 2016) and numerous Steinway & Sons 'Partners in Performance' awards.
We are happy whenever you drop by whether it is for print music, play any of our outstanding instruments, or just for a coffee or tea and a chat. I will guarantee your experience will be memorable whatever the reason.
Musically yours,
Kevin Anderson
Steinway Piano Gallery Calgary Manager